Solar Pergolas for Your Home
SunVena is Your Source for Solar Panel Shade Structures
Flexible designs customized to fit your needs and style

Experienced solar pergola & PV installation professionals

Free solar pergola quotes. Our Energy Advisors are standing by!
Free Solar Pergola Quote
Solar Pergola Benefits
A solar pergola offers both aesthetic and functional benefits—providing shelter, defining outdoor spaces, and serving as a structure for climbing plants—while also generating renewable energy.
Customize Your Solar Pergola
Our pergola solar systems are tailored to fit your needs and budget. We work with you to understand your solar energy and design needs letting you personalize your pergola.
Frequently Asked Questions
If you have a question not answered below, don't hesitate to contact us, we're always happy to help!
Can I put solar panels on my existing pergola?
Yes, you can install solar panels on your existing pergola. Still, it will likely need to be modified so the added panels are angled between 30-45 degrees for optimal energy collection. You'll also need to be sure your existing pergola is structurally sound and can safely bear the weight of the mounted solar. Adding a solar panel system to a pergola installation would be a major DIY project, and we highly recommend consulting with a licensed professional installation team. Our certified solar professionals can assist you in assessing and adding solar panels to your pergola. Contact us today for a free quote!
How much solar power does a solar pergola produce?
The amount of solar power output a pergola with solar can produce depends on various factors, including the size of the pergola, the number and efficiency of the solar panels installed, the orientation and tilt of the panels, local solar insolation, and potential sun obstructions or shading.
How many solar panels do I need for my pergola?
How many panels you need depends on several factors, how much power generation you want and how much available space you have in your yard. Suppose you aim to generate electricity for your entire property, including household appliances. In that case, you'll need more panels and enough space for a larger pavilion than if you just wanted to save on a portion of your utility bills and reduce your carbon footprint. It's always good to consult a solar pergola installation professional for a free consultation to ensure you generate enough energy per square foot to meet your needs now and in the future.
What kind of solar panels do you use for pergolas?
At SunVena Solar, we use REC Solar Panels, which are made with tempered glass, and have a protective coating that makes them very durable and resistant to scratches and fading. We use REC panels for all our solar installations because they're highly rated, dependable, and efficient, even in diffused light or higher temperature settings.
How much does a solar pergola cost?
The cost of a solar pergola varies depending on several factors:
Structure Size: The overall dimensions of the pergola itself will affect the cost. A larger structure requires more materials and labor.
Solar Array Capacity: Depending on your solar system production needs and the number and quality of the PV panels you choose will impact the price. Premium, high-efficiency panels come at a higher cost but yield more power with fewer panels and space.
Construction Material: The type of materials used to assemble the pergola itself, whether it's made of wood, metal, PVC, or other materials, will influence the cost.
Design Complexity: Custom designs that include additional features, like lighting, fans, or solar battery backup, will be more expensive than simpler designs.
Electrical Work: Integrating solar panels into a pergola might require additional electrical work, like connecting the system to your home's electrical panel and the grid or adding energy storage. Costs associated with this work can vary based on the current electrical equipment and setup your house has.
Permitting and Inspection Fees: Required permitting varies by city for building structures or adding a solar energy system but can add to the overall cost.
This can feel a little overwhelming, but that's why we're here to help. We've developed a process that's educational, friendly, and simple to understand – giving you clarity, comfort, and confidence every step of the way. Our Solar Advisors are here to provide you with a free, no-obligation quote based on the needs of your project and the best solution based on your budget.
Do solar power pergolas qualify for Net Metering (NEM)?
Yes, solar pergolas qualify for
net metering in Florida
. Net metering is a program that allows homeowners with solar energy systems to sell excess electricity back to the grid. This can help to offset the cost of installing a pergola with solar and save you money on your electric bill.
Are solar pergola shade structures eligible for solar tax credits?
Yes, solar pergolas and other solar panel support structures are eligible for 30% of the project's total cost as long as the solar system is tied to the power grid and used for your primary residence. Using a pergola installation as a platform to mount solar panels to create a raised solar array to generate renewable power for your home qualify's for the ITC tax credit. A solar structure is just another type of solar installation helping bring cost-effective solar panel systems to US homeowners to reduce carbon emissions.
Can you use Tesla Powerwall with a solar pergola power system?
Yes, Powerwall and other
solar battery backups
can be integrated into pergola solar power systems. Battery storage allows you to store excess energy produced during peak sunlight hours. This stored energy can be used when the sun isn't shining, such as at nighttime, on cloudy days, or during power outages.
What other shade structures support solar panel installation?
Many alternative solar support structures allow you to mount solar panel systems and can also provide your yard with shade. Other options for solar shade structures include:
Solar Carport: These are structures designed to cover parking areas. Solar panels are mounted on top, turning unproductive spaces into energy-generating areas.
Solar Patio Cover: Similar to pergolas, these provide shade for patios but are usually designed with a more consistent and complete cover, maximizing the area for solar panel placement.
Solar Gazebos: A solar gazebo with solar panels integrated into its roof, allowing for shaded seating beneath while producing energy.
Residential Solar Canopy: Solar canopies are roof-like structures usually installed over a patio, driveway (solar parking canopies), or other exterior part of a house. It's constructed of metal or wood and has solar panels installed on top. The panels generate solar electricity, while the canopy provides cover and shelter from the sun and rain.
Looking for More Backyard Solar Options?

We Specialize in All Solar Panel Shade Structures
Whether you're looking to add shelter and beauty to your backyard, enjoy a covered patio, or want to keep your vehicle covered while reaping the benefits of solar energy, we cover it all. Shade structures built with integrated solar panels are a great way to reduce electricity costs while elevating your home and outdoor living space. We provide a large variety of attached and stand-alone solar support structure design and installation services, including:
Our Recent Solar Shade Installations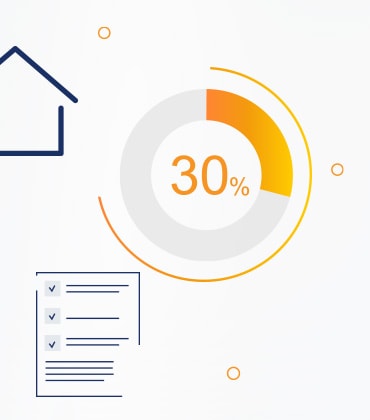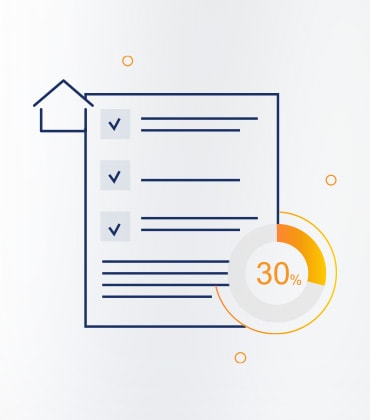 Backyard Solar Structures Qualify for 30% Tax Credits
The ITC (Inflation Reduction Act) is a federal solar tax credit that homeowners can claim for installing a grid-tied solar system on their primary residence. The credit equals 30% of the total solar project cost, which includes materials, construction, photovoltaic (PV) panels, battery system, and installation, and it can be claimed on your federal income taxes.
Get Started With a Solar Pergola Today
Our experienced solar advisors are standing by!