25-Year Comprehensive System Coverage

Assurance That Your Solar Investment is Protected

Guaranteed Long-Term Cost Effectiveness

Free Florida Solar Quote. Go Solar with SunVena Today!
GET YOUR FREE SOLAR DESIGN
Go Solar in Florida with Confidence
We're not just another solar company. We're a group of dedicated
clean energy professionals who are committed to delivering an excellent customer experience, even after your home solar system is installed.
We offer Florida's leading comprehensive system warranty and guarantee.
25-Year Home Solar
System Warranty
Solar panels and inverter warranty
We offer tried and true quality solar panels and inverters from the industry's most reputable manufacturers, but if there's any defect, equipment failure, or premature degradation in your system for 25 years, we'll fix the issue or replace the product at no cost to you.
Roof penetration warranty
Sometimes people are worried about potential damage to their roof from installing solar. This is extremely rare when using an experienced solar installer like SunVena, but we stand behind our work and like to provide our customers with peace of mind with our roof penetration warranty.
That means for 25 years, if you have any leaks where your solar system is touching the roof, we'll repair them for free.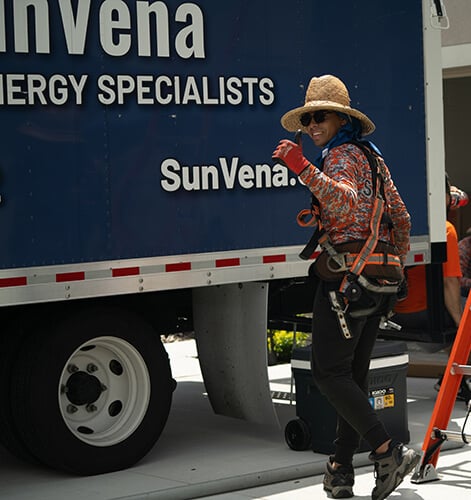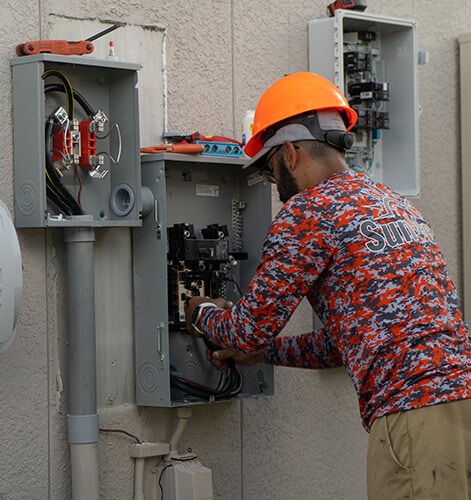 See How Much You Can
Save With Solar Today
Our experienced solar advisors are standing by!
GET YOUR FREE QUOTE