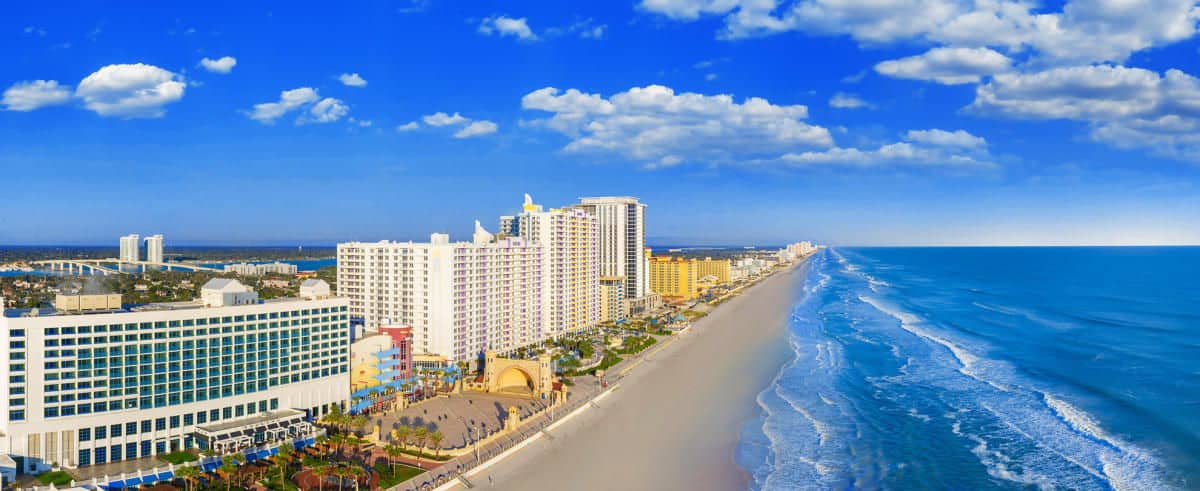 Top-Rated Solar Company in Daytona Beach, FL
Daytona Beach Solar Panel Installation Services


Daytona Beach Solar Installers
SunVena Solar is Daytona Beach, Florida's most highly rated and trusted solar panel installation company. Our solar systems provide year-round energy savings powering everything from your water heater and pool pump to the AC in your home. In fact, depending on the size of a solar panel system, and household power consumption habits, you can expect to reduce your electric bill by 40%-80%!
Solar Services in Daytona Beach, FL
Our award-winning installation team is 100% in-house, and our installations are never subcontracted. Our certified installers are highly experienced and have completed home solar installations throughout Volusia County. Some of the solar services we offer in Daytona Beach, FL include:
Florida's Best Solar System Warranty
We are so confident in our solar products & services that we offer a 25-Year Solar System Warranty in the Daytona Beach area. Don't be fooled by the false promises of other corner-cutting solar installers. Get peace of mind with SunVena Solar. We stand behind our products and services and provide you with full system coverage from installation workmanship to production!
25-Year Labor Guarantee
25-Year Solar Panel Warranty
25-Year Inverter Warranty
25-Year Roof Penetration Warranty
25-Year Power Production Guarantee
Affordable Solar Panel Systems in Daytona Beach, FL
SunVena offers fantastic savings and financing options for affordable solar installation in Daytona Beach. Our representatives can discuss details at the time of your solar consultation. Our current offers include:
$0 Down
Same as Cash
5–25-year financing terms available
Tax Rebates & Credits for Solar
The abundance of sun in Volusia County allows home solar in Daytona Beach to produce more energy than home solar systems in other states. There are numerous federal and Florida-based tax rebates and credits to take advantage of with solar installation. For example, the current federal solar tax credit (the Investment Tax Credit) allows for up to a 30% deduction from the total cost of solar panel installation. Also, Florida offers sales and property tax exemptions! In addition, Florida Power and Light (FPL) offers net metering (NEM). Residents in Daytona Beach and other cities throughout the state can sell excess solar energy back to utility companies through the grid!
These are just some advantages of owning home solar. To learn more about solar panel installation and the great opportunities available in the Daytona Beach area, contact SunVena today for your free solar quote.