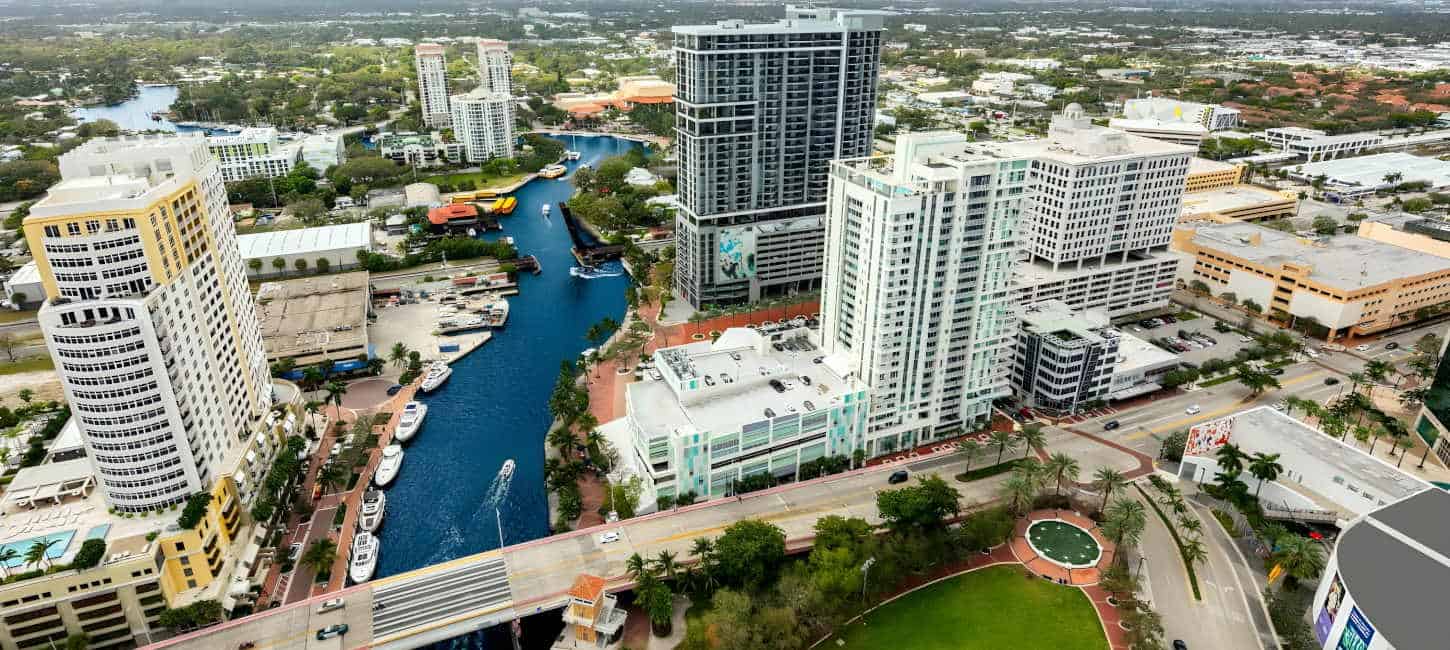 Fort Lauderale's #1 Solar Company
Full-Service Solar Panel Installation in Ft. Lauderdale, FL


SunVena Solar Fort Lauderdale
(844) 786-8362
Hours: Mon-Sun 9:00 AM – 9:00 PM
Reliable Ft. Lauderdale Solar Installers
SunVena Solar is the most trusted Fort Lauderdale solar panel installer for a reason. We've created a solar process that's educational, friendly, and simple to understand. Our goal is always to deliver an exceptional solar experience without the sales pitch. We never subcontract. Our highly experienced design and installation team allows us to eliminate the middlemen and pass on incredible cost savings to our Fort Lauderdale FL, residents. We take being certified and licensed solar installation professionals seriously and always build lasting relationships with our customers.
Award-Winning Service
SunVena Solar is proud to have been recognized
for the following awards and honors

Ranked #1 in Top 100 Solar Installers
in the US for 2021 & 2022 by SolarReviews.com

Named an Elite Service provider by HomeAdvisor based on exceptional customer feedback

Voted a Top-Rated solar installation company by HomeAdvisor based on recommendations from 100% of our customers

Received Elite Screened and Verified status from EnergySage
Fort Lauderdale Solar Installation Services
We never subcontract. Our award-winning solar installation team is 100% in-house. Our certified installers are highly trained and experienced with installing solar in Fort Lauderdale, Dania Beach, Plantation, Hollywood, Popano Beach and throughout Broward County.
SunVena Solar offers South Florida residents a number end-to-end solar products and services, including:
REC Solar Panels

Ground Mount Solar

Solar Carports

Enphase Batteries
High-Quality Solar Panels in Fort Lauderdale, FL
SunVena uses top-tier solar panels made of heterojunction (HJT) silicon photovoltaic (PV) cells for maximum solar power efficiency. Our Ft. Lauderdale solar team designs and engineers a custom solar panel system optimized for your home's unique energy consumption needs. We are one of the only solar companies in Fort Lauderdale to offer a 25-year Power Production Guarantee. If your solar panel system does not produce the amount of kWh guaranteed in our solar installation proposal, SunVena will pay the difference in cash.
Florida's Best Solar System Warranty
We are so confident in our Ft Lauderdale FL solar panels & installation services that we offer an iron-clad 25-Year Total Solar Energy System Warranty. Our solar systems are designed to last decades, and our certified, highly trained in-house solar installers have won multiple awards.
Ft. Lauderdale Frequently Asked Questions
Does FPL offer Net Metering (NEM) to Fort Lauderdale Residents?
Yes,
Florida Power and Light (FPL)
does offer net metering to Ft. Lauderdale solar owners in Broward County which helps you save even more with solar.
Can Fort Lauderdale homeowners qualify for the Federal Tax Credit savings?
Does solar increase property taxes in Fort Lauderdale, FL?
Solar panel installations generally do not increase property taxes in Ft. Lauderdale, FL. Solar panels are considered an improvement to the property but are not typically assessed separately for property tax purposes.
How do I choose a reputable solar panel installer?
When choosing a solar panel installer, look for a company with a track record of successful installations in your area, good customer reviews, industry certifications, and a minimum 20-year warranty to back their products, labor, and production. Ask for references and do your research before making a decision. At SunVena Solar, our customer ratings speak for themselves, but we're always happy to provide customer references for you to speak with.