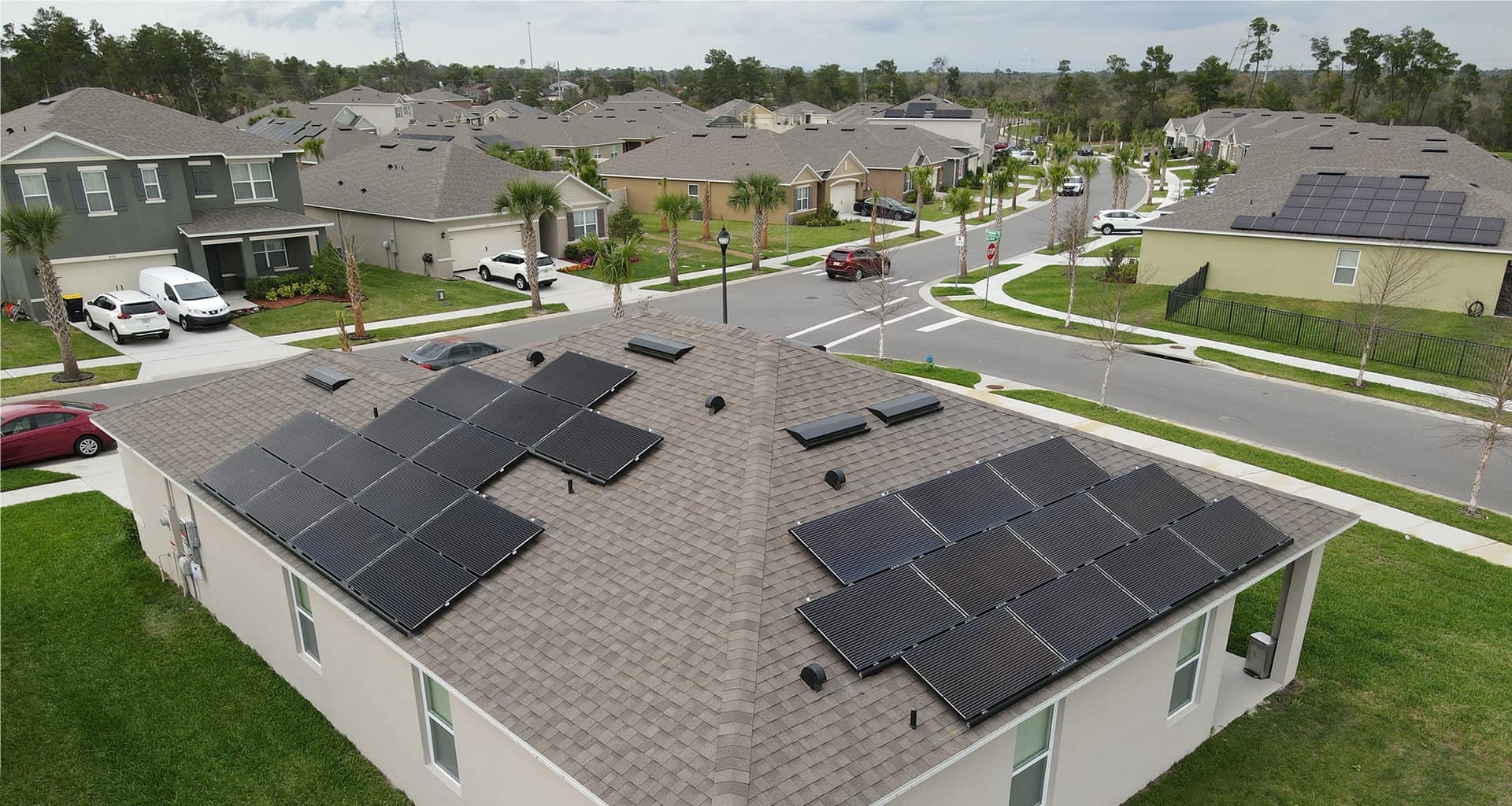 Lake Mary Solar Company
SunVena is Lake Mary Florida's trusted solar panel installation company. Our expertise and efficiency in service has made us one of the fastest growing solar power companies in Florida.
What to look for in a solar panel company
There are three areas you should consider when hiring a Lake Mary solar panel company.
1. Experience- Installing and servicing solar panels on a home takes years to master. Choose a company that has the experience of solar panel installation on different style roofs and homes.
2. Knowledge- Solar companies should have in-depth knowledge on local and state regulations in Central Florida and throughout the state.
3. Trust- Choose a solar company that builds its reputation with their clients. Our process is educational, friendly, and simple to understand – giving you clarity, comfort, and confidence every step of the way.
How do solar panels work?
The main component of our solar technology are silicon photovoltaic (PV) cells which are made of a material consisting of crystalline silicon and gallium arsenide. These photovoltaic cells are arranged as solar panels that are responsible for capturing and storing the energy obtained through the sun's radiation during the daytime, converting that solar energy into electrical energy which is used to power your home. Any unused solar electricity is sent back to the grid, earning you credit on your electricity bill!
SunVena solar system is very low maintenance and built to last for decades. Our team at SunVena excels at explaining solar technology in a way that anyone can understand. The good news is that the solar panel systems we install in Lake Mary are incredibly simple and easy-to-use. You don't need to switch them on in the morning or off at night. The solar panel system handles this process seamlessly and automatically.
25 Year Solar System Warranty
We are so confident in our solar products & services that we offer a 25 Year Solar System Warranty in Lake Mary. This solar warranty includes:
25 Year Labor Guarantee
25 Year Solar Panel Warranty
25 Year Inverter Warranty
25 Year Roof Penetration Warranty
25 Year Power Production Guarantee
Savings with Solar Financing Options
SunVena offers fantastic savings and financing options for solar installation in the Lake Mary area. Our representatives can discuss details at the time of your solar consultation:
– $0 Down
– Financing rates as low as .99%
– Same as Cash
– 5–25-year financing terms available
To learn more about solar panel installation in Lake Mary, contact SunVena today for your free, in-home consultation.