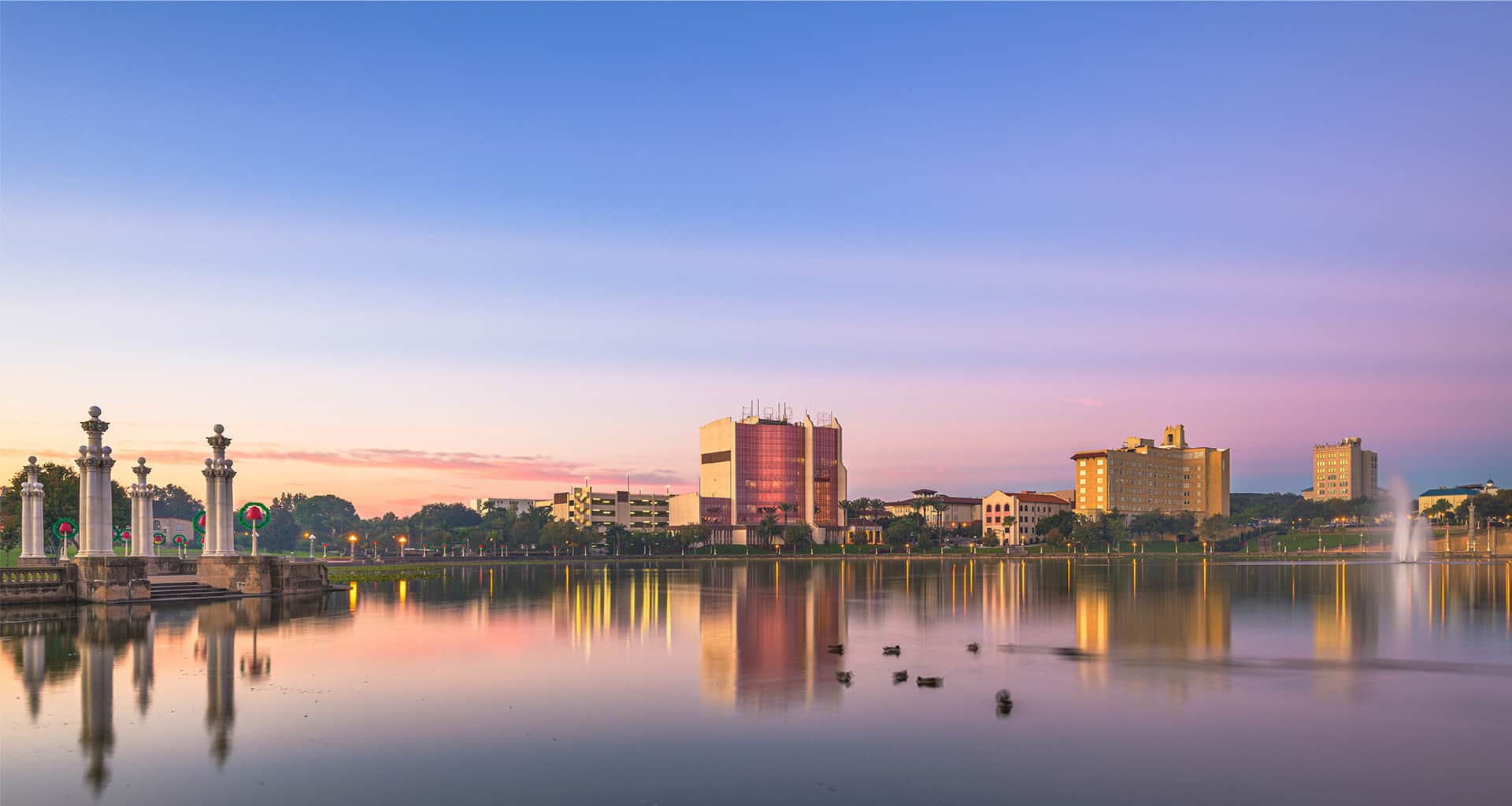 Lakeland's Highest-Rated Solar Installer
Full-Service Solar Panel Installation Lakeland, FL


Lakeland Solar Power
Nestled between Tampa and Orlando lies Lakeland, Florida. This vibrant area of Central Florida is home to 100,000 people. SunVena Solar can help power your Lakeland home with solar energy saving you money and becoming energy efficient at the same time!
Why SunVena Solar?
SunVena Solar is Florida's highest-rated solar panel installation company committed to delivering exceptional customer service and satisfaction. We have thousands of satisfied customers all over the Sunshine State installing solar panels on new, older, and even historic homes throughout Polk County. We don't work with subcontractors like many solar companies in Lakeland, allowing us to cut costs and pass the savings to you! We partner with industry-leading solar brands like Tesla Solar, Enphase, REC Solar, and Span.IO to provide the best solar products and technologies to our customers.
Affordable Solar Panel Systems
SunVena offers fantastic savings and financing options for affordable solar installation in Lakeland and throughout Central Florida. Our representatives can discuss details at the time of your solar consultation. Our current solar installation offers include:
$0 Down
Same as Cash
5–25-year financing terms available
Residential Solar Installation Services in Lakeland, FL
Our team of experienced solar installers is dedicated to making the installation process as easy and stress-free as possible. We handle all aspects of the installation process from start to finish, ensuring that your solar system is installed correctly and efficiently. We guarantee our systems will be installed correctly, last decades, and produce the power they're supposed to. Some of the solar services we offer across Polk County include:
Total Solar System Warranty
We are so confident in our solar products & services that we offer a 25 Year Solar System Warranty in the Lakeland area.
25 Year Labor Guarantee
25 Year Solar Panel Warranty
25 Year Inverter Warranty
25 Year Roof Penetration Warranty
25 Year Power Production Guarantee
Tax Rebates & Credits for Solar
Lakeland's year-round sun creates more energy than home solar systems in other states. There are numerous federal and Florida-based tax rebates and credits to take advantage of with solar panel installation. For example, the current federal solar tax credit (known as the Investment Tax Credit) allows for up to a 30% tax credit off the total cost of your solar panel installation. The State of Florida offers property and sales tax exemptions (saving you 6% in sales tax)! In addition, Lakeland Electric offers net metering. This allows Polk County utility customers to sell excess solar energy back to the grid to save even more!
These are just some of the fantastic advantages of owning solar panels in your home. To learn more about Lakeland solar panel installation, contact us today for your free, in-home consultation.