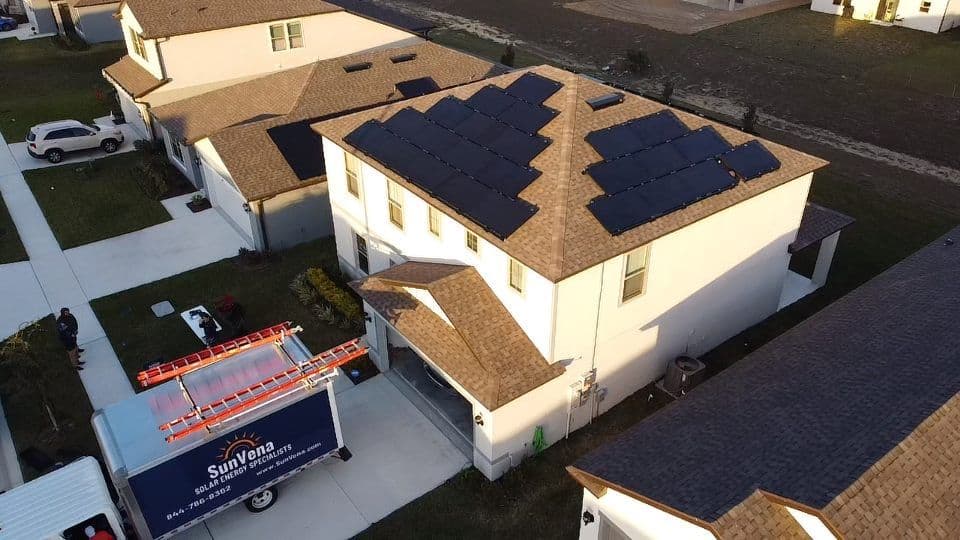 Solar Energy Creates Much
Needed Jobs In America
Naysayers will try to tell you that pushing for clean energy and protecting the environment will hurt the US economy. However, facts and statistics based on work already being done in the solar power industry tell a much different story with a brighter future for renewable energy and the US job market.
After being hit with a global pandemic and facing a new recession, the US economy will need all the new job creation it can get its hands on. Luckily, solar energy is creating hundreds of thousands of jobs today. Even though current federal policy keeps pushing coal, forward-thinking states are moving forward with renewable energy.
How Many New Jobs Have Been Created By Solar Energy Production?
According to the last Solar Job Census conducted in 2019, solar energy companies were employing nearly 250,000 people. The work these individuals are doing is providing clean, renewable energy to all 50 states. In the last five years, solar employment has grown at a rate of 44%, which is around five times faster than the overall job growth across the country.
A lot of this growth is due to the solar tax cut incentives congress has been running and recently renewed. The tax credit helped residential homes and commercial businesses save money on solar installation projects that will make them more energy efficient.
However, for the last four years, the federal administration has mostly ignored or pushed back on renewable energy. All that is set to change when a new administration enters the White House in January of 2021. We may soon see an increase in spending and policy for clean energy, which will make jobs grow even faster.
How Does Solar Energy Create Jobs?
Where are these jobs coming from? Solar energy is a reliable and renewable resource that is environmentally friendly. Collecting and storing solar energy takes special equipment that has to be manufactured, installed, and maintained. A majority of the new positions are solar panel installation workers. Over 162,000 in the US alone, to be exact.
Other solar jobs include project development, general management, manufacturing, sales, and other work types. The fact that solar energy creates so many blue-collar positions are exactly what our economy needs to help recover from the COVID-19 pandemic that left so many jobless.
Creating a useful amount of solar energy takes changes to our existing infrastructure, including solar farms and solar panel installation. By the end of the year 2022, solar energy production could create as many as 1.6 million postions worldwide.
The Future Of Solar Energy Jobs
Many states are setting aggressive clean energy goals for the coming years. As coal is a finite resource, the transition to renewable energy is inevitable, and many states are choosing wisely to plan ahead.
As an added bonus, solar energy jobs tend to be higher-paying, creating stable, livable wages for hard-working Americans. According to The United States Bureau of Labor Statistics, one of the top three fastest-growing jobs now through 2026 will be solar installers.
Have solar power questions? Call SunVena today!